Syd Walker

Auckland Celebrant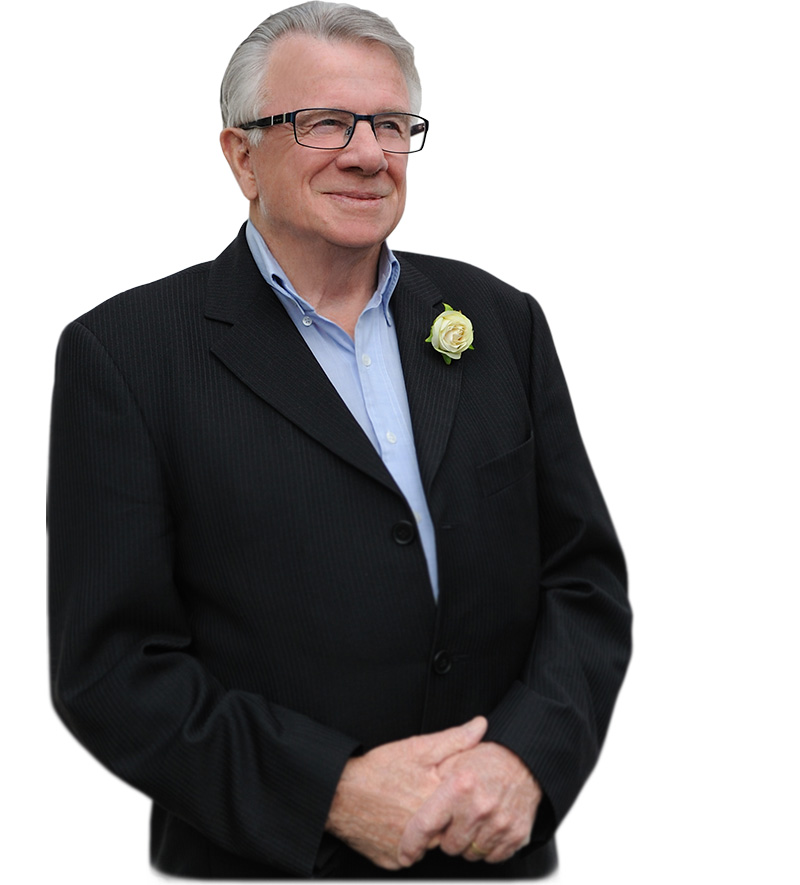 I'm a Celebrant, Justice of the Peace, builder, amateur magician, born and bred kiwi, father of three girls, grandfather of five, and married to beautiful Mary. My background included weekly volunteer work at Paremoremo Prison, being a member of the Lions Club International, a leader of Boys Brigade and a current 30-year member of Toastmasters International.
I also spent ten years producing fundraising concerts all over New Zealand for charities like CAPS (the Child Abuse Prevention Society), NFD (the National Foundation for the Deaf) KIDS (Kids with cancer) and others.
This varied and interesting background has seen me work with people from all walks of life, which has given me excellent communication opportunities, good vocal presentation, management experience, good listening skills, and seen me provide support and guidance in all situations.
Compassion and an interest in working with different communities, and the experience and insight gained from it, has been the reason I chose to become a celebrant.
As a celebrant, I will fill you with confidence so you can relax and enjoy your day. My premise is to help create and perform a memorable ceremony for you and your guests. My varied experience all helps to ensure your special day runs smoothly, and is a positive and rewarding experience.